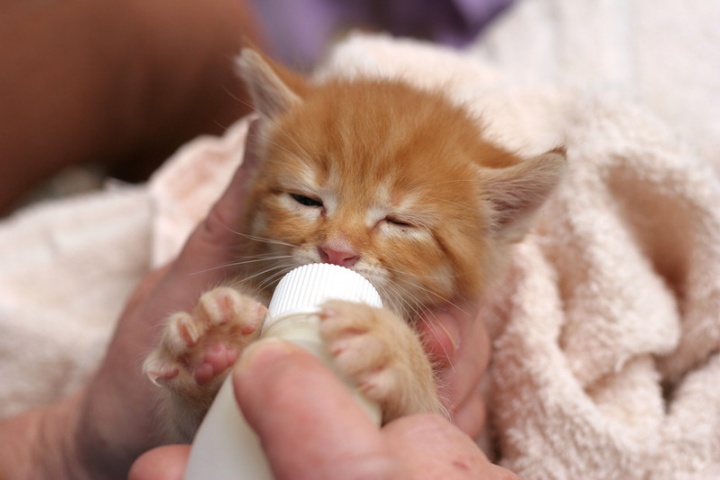 Thanks to one of our wonderful members, a car was donated to Animal Aid & Adoption and the funds received from Donate A Car Canada will go directly to the aid of suffering animals.
We wish to thank Donate a Car Canada and most importantly our member who so graciously donated this to us.
Animal Aid & Adoption has now partnered with the Donate A Car Canada Program
Contact: Donate A Car Canada for details
Website: www.donatecar.ca Phone #: 1-877-250-4904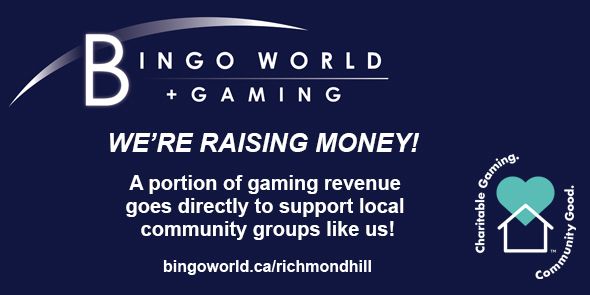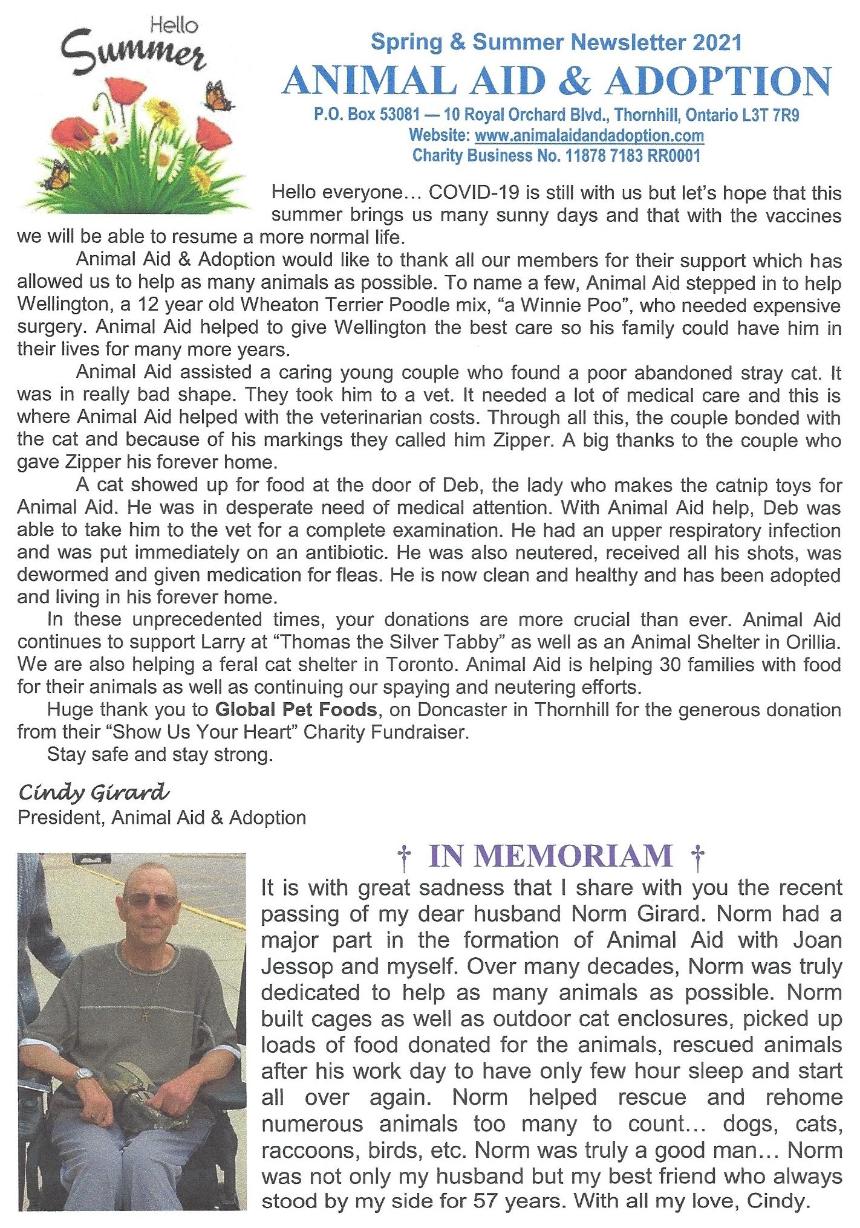 Pepper is a beautiful little girl that was on the verge of being given away. The owner was at her wits end because Pepper was always crying and crying sometimes almost screaming as well as being very aggressive at times. This was a cry for help. The owner reached out to Animal Aid & Adoption and we found that this poor little cat was going into heat every few weeks. We sent her to one of our Veterinarians for a check up and spaying because the owner could not afford to do so. Once spayed this sweet little cat will not be in distress any longer and hence a calmer loving pet. Pepper will be staying in her forever home. The moral of this story is that when you decide to get a pet, any kind of a pet, be informed and educate yourself as to what having a pet entails. This is a responsibility and you need to make an informed decision to take the next step. They depend on you for their safety, well being and yes LOVE. You will get it back two fold.
A BIG THANK YOU GOES OUT TO BINGO WORLD + GAMING FOR HELPING US TO CONTINUE OUR WORK AND KEEP SAVING ANIMALS.
This beautiful scared little girl was sadly found in a home where her owner had suddenly passed away. She had been alone for several days before being found and was terrified of strangers. A call was put into Animal Aid and we were able to help with transporting her to one of our Veterinarians. Once there she was given the full check up as well as grooming. She is approximately 8 years old and surprisingly in very good health. All her inoculations were also brought up todate. All that was missing was a good home for her. As luck would have it, through our network with other groups, we were able to place her with a lady that had previously lost her cat. This was a very quiet gentle lady who was happy and willing to give her a good home. This will probably take a little while for her to trust people, but she is starting to come around. This is a story that will have a happy ending. Thank you to people like this lady that are willing to give an animal a second chance at a happy life.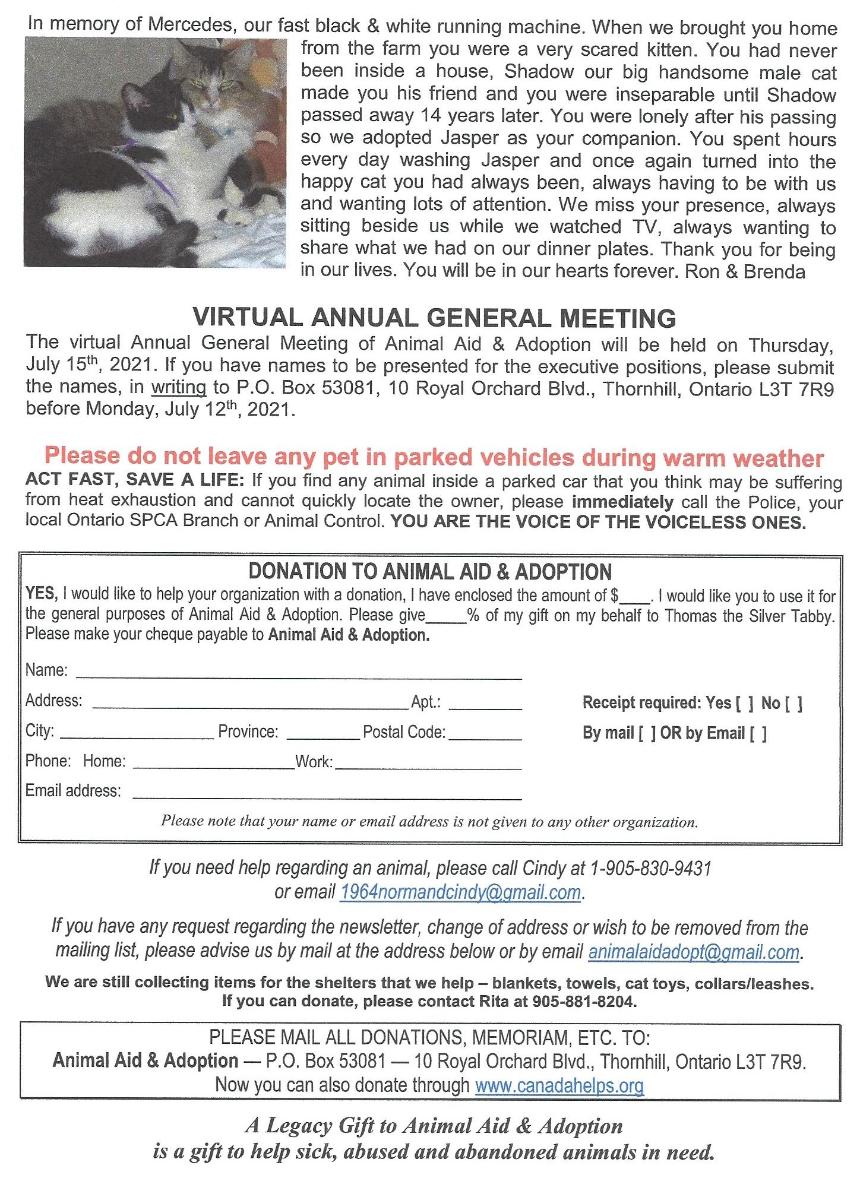 ANIMAL AID & ADOPTION for the first time, is proud to share the wonderful work that one of the Shelters that we are supporting is doing. This shelter does a lot of great things for the animals that have been abused and abandoned. We are there to support their needs, whether it be for Veterinary Bills to help save an animal, or for food or anything that they may require. Please check out the animals below that are up for adoption and help open up more space for animals that are waiting and in need. We wish to thank BINGO WORLD and the OLG for making it possible to support this wonderful Shelter.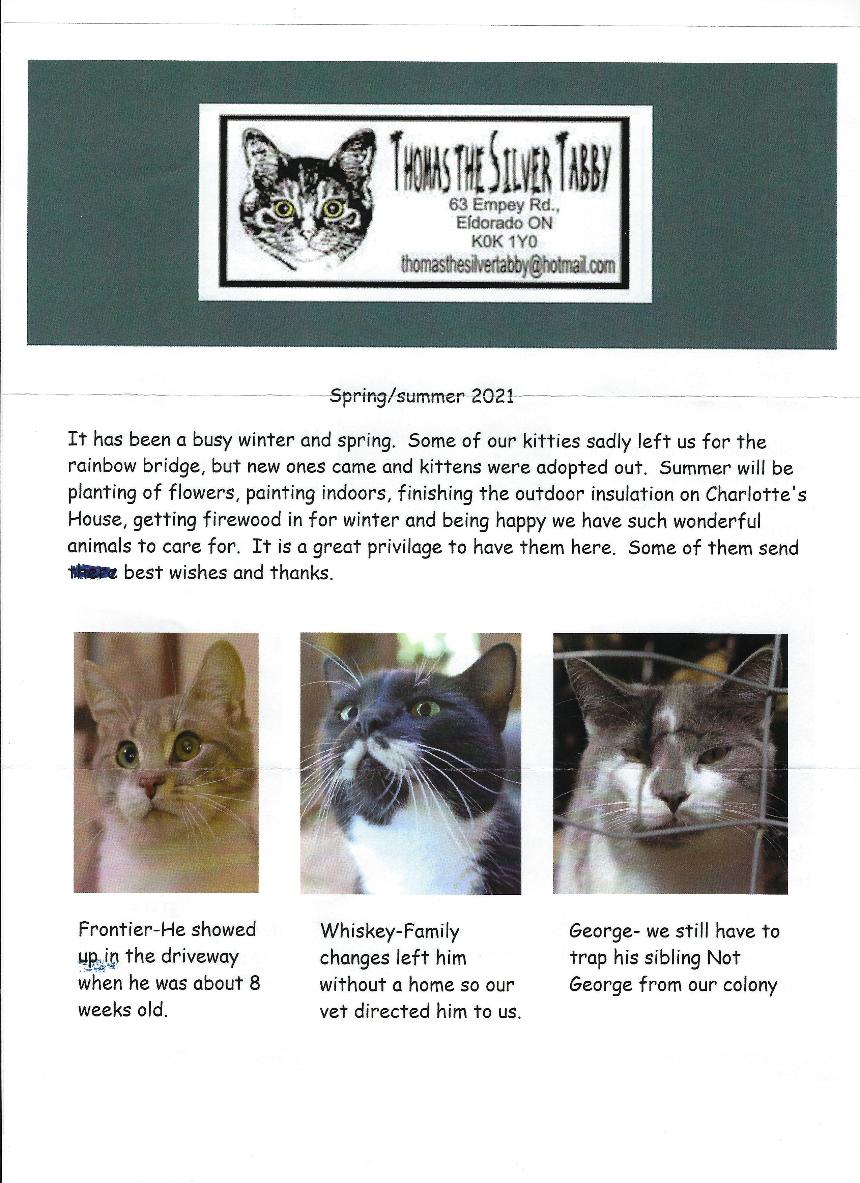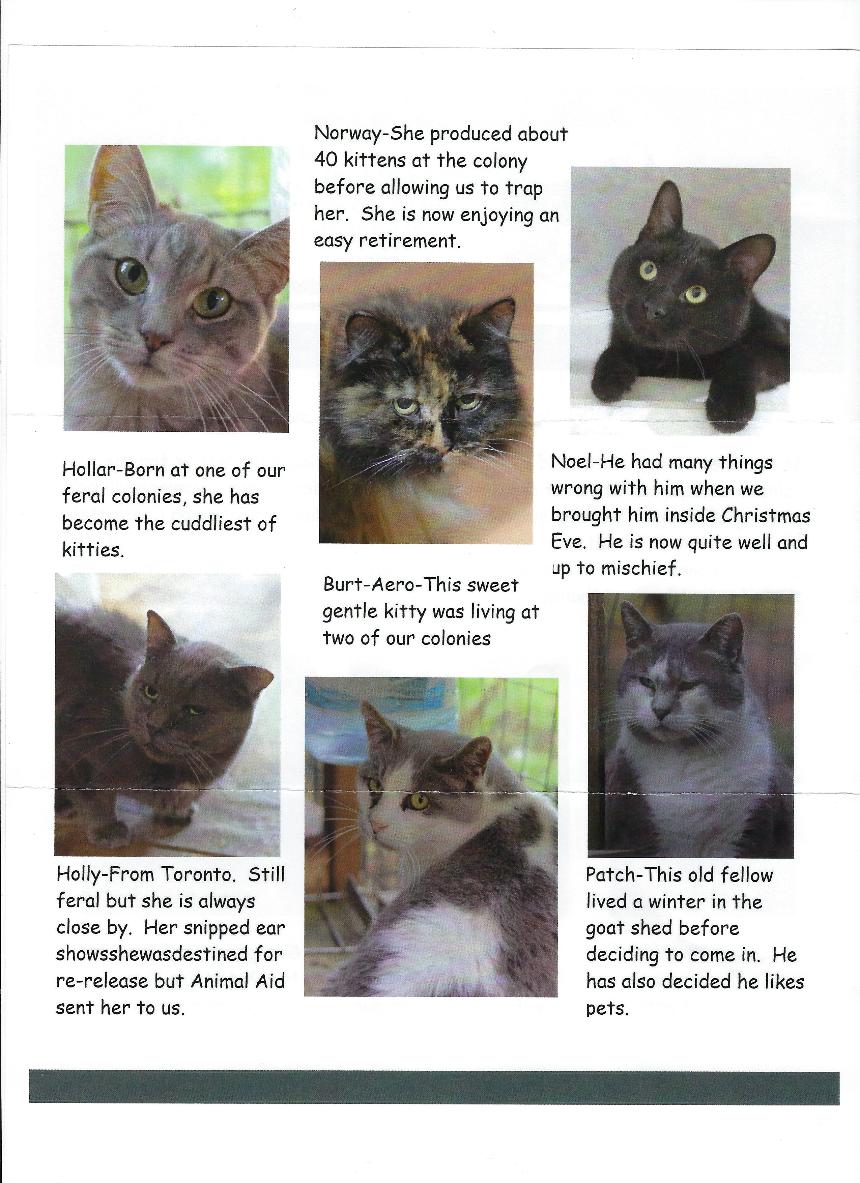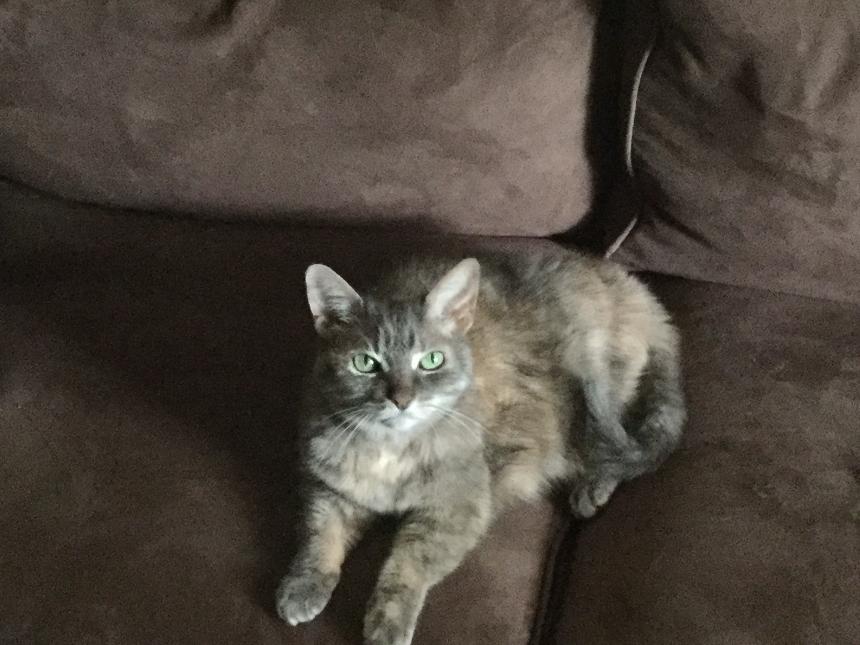 Dusty is a beautiful little cat. She is 15 years old and came to us as a foster from Animal Aid. Animal Aid was alerted to the fact that this little cat was going to be dumped in a farmers field and left to fend for itself or die. Animal Aid managed to get Dusty who was very sick and undernourished. Her back legs were also collapsing and she was in a great deal of pain. With the help of Animal Aid , she was taken to the Veterinarian, where a full exam was done and through medication and pain relievers she now now in good health, pain free and SAFE. Although she came in as a foster, she quickly won us over and is now part of our family. Thank you ANIMAL AID & ADOPTION for saving her life and bringing her to us.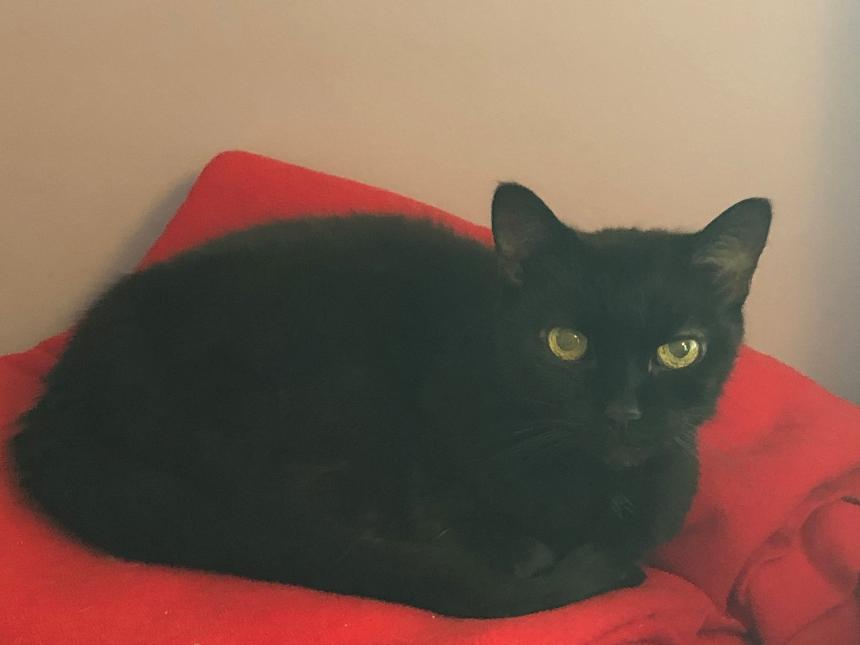 Shadow is a 16 year old beautiful, gentle dispositioned cat that came to us as a rescue through Animal Aid when she was a kitten. She was among several fosters we had but because she had been plagued with health issues on and off for years, she was not able to be adopted. She has remained with us to this day and with the help of Animal Aid has stayed relatively healthy until now. She is presently experiencing kidney issues and is undergoing some tests to try to resolve this problem. We have grown to love her and have given her the best life she could have. Many thanks to Animal Aid & Adoption for their help with the medical bills which I know will help extend her life .
CLICK ON PICTURES TO ENLARGE
Rusty, a big beautiful, fluffy orange cat, showed up one day under our car, to afraid to come close to anyone. At the time, I had also been feeding another feral cat we named Blackie. The two cats were immediately at odds competing for food. This forced Rusty to come around when Blackie was not there. Gradually I was able to build trust with him and to pick him up. Trying to get him into a cage did not turn out well and he disappeared for about a week. When he returned I noticed that someone had shaved off part of his long matted dirty coat which revealed how truly underweight he actually was.
When he returned on November 19th, I saw that he was sleeping on my bench which he never did. On closer observation, I saw that he had a lot of blood on him, probably from a fight. I was able to wrap a towel around him and bring him into the house. I cleaned him up and he just fell asleep in my lap.
I called Cindy at Animal Aid to help with Rusty. He was taken to Animal Aid's Veterinarian and given a total check up and blood work. He was given all his shots and medication for his wounds. He was malnourished and with no microchip he was a totally abandoned cat. The vet said he was about 10 years old and had a fractured tooth from altercations with other animals or chewing on empty cans looking for food. They could not understand why someone had shaved him because he would not survive the cold winter outside with little fur to protect him. Every effort was made to find his owner, but no one came forward. There was a women who did offer to foster him and would adopt him if he became available, but Rusty did not take well to his new home and was returned to me.
Rusty has had such a lasting effect on me and my family that I was so happy to have him back. I guess he picked me and is where he wanted to be. He is such a loving cat. He is happy, healthy and all his fur has grown back, as well as 10lbs. He is a very big boy which we call our little miniature lion. He is very content to stay inside and look out the windows. He no longer has the need or want to go back outside.
He is now in his forever home - here. Thank you Animal Aid for helping me and improving Rusty's life. We are very grateful,
WELLINGTON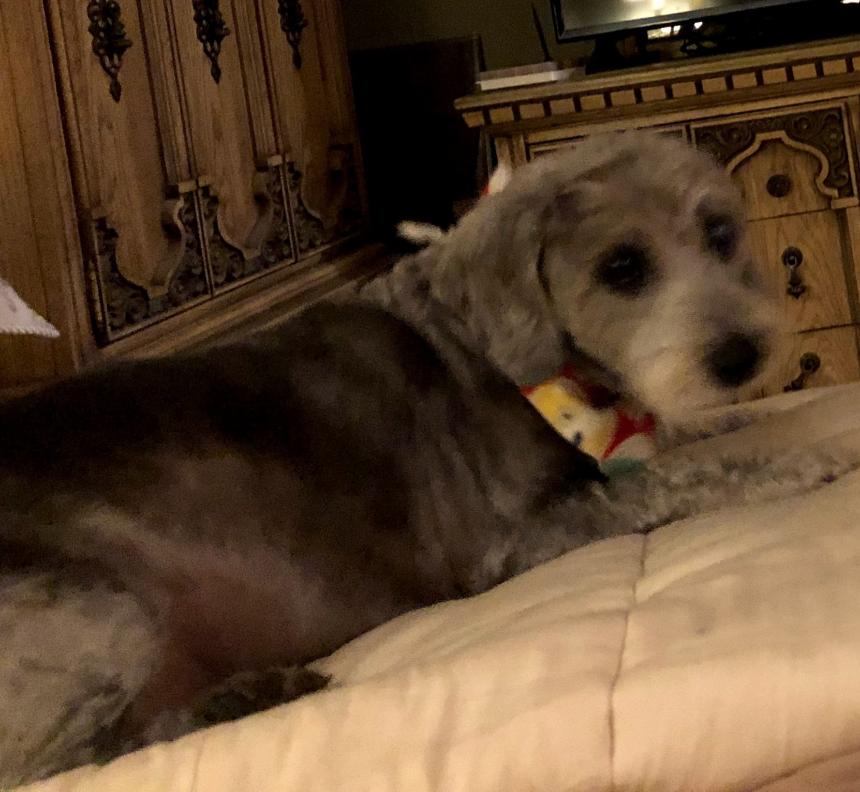 Our thanks to Animal Aid & Adoption for stepping in to help Wellington, who is our 12 year old Wheaton Terrier Poodle mix, "a Winnie Poo". He has been a much loved member of our family since he was 6 weeks old. Recently he has needed medical attention and the Vet wanted to make sure that he could survive surgery.
Through the generosity of Animal Aid, we were able to give Wellington the best care and we are so happy to be able to have him in our lives for many more years.
Thank you Animal Aid for your caring and help.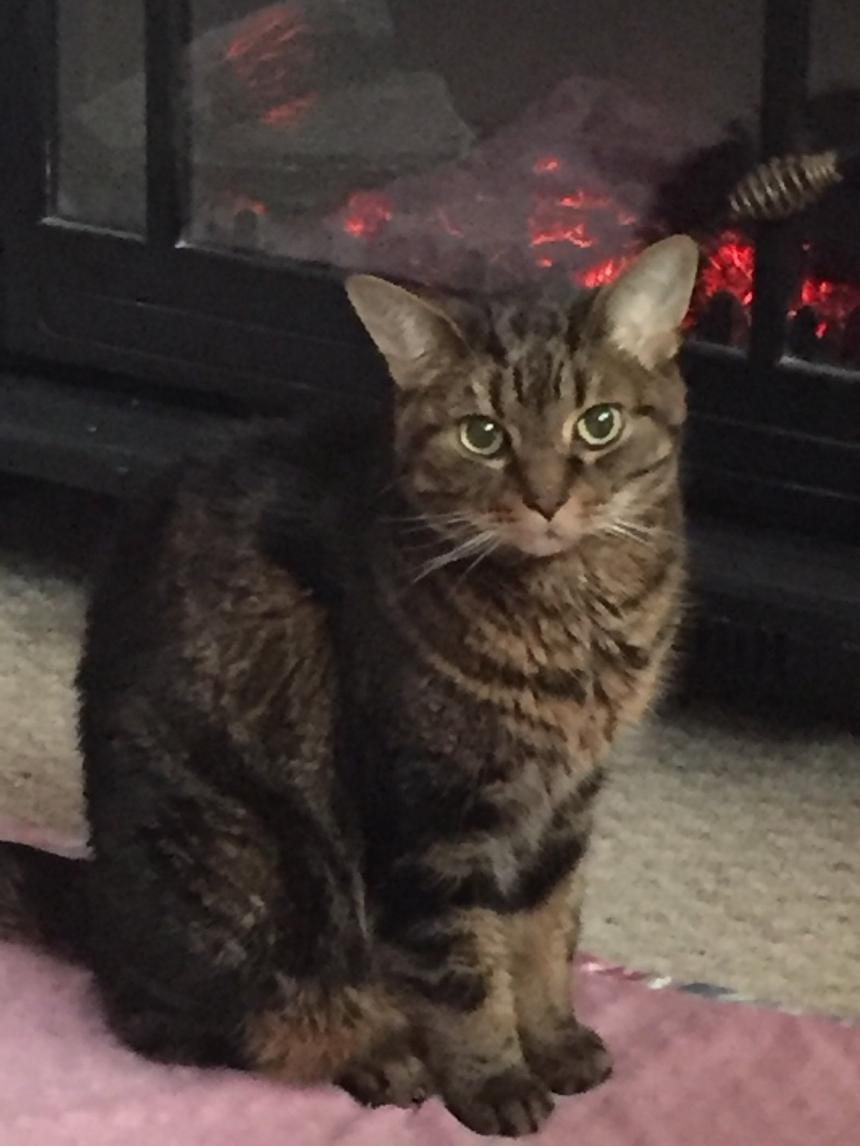 A caring young couple found this poor abandoned or stray cat. It was in really bad shape. They took him to a vet. It needed a lot of medical care and this is where Animal Aid & Adoption stepped in to help with the Veterinarian costs. Through all of this, the couple bonded with the cat and because of his markings they called him Zipper. Zipper found his forever home where he is loved and not left on the streets to fend for himself.
Thanks to the generosity of people that help out our Charity, that we can step in and help out animals like Zipper. A big thanks to the couple who gave Zipper a chance at a safe, good and loving life.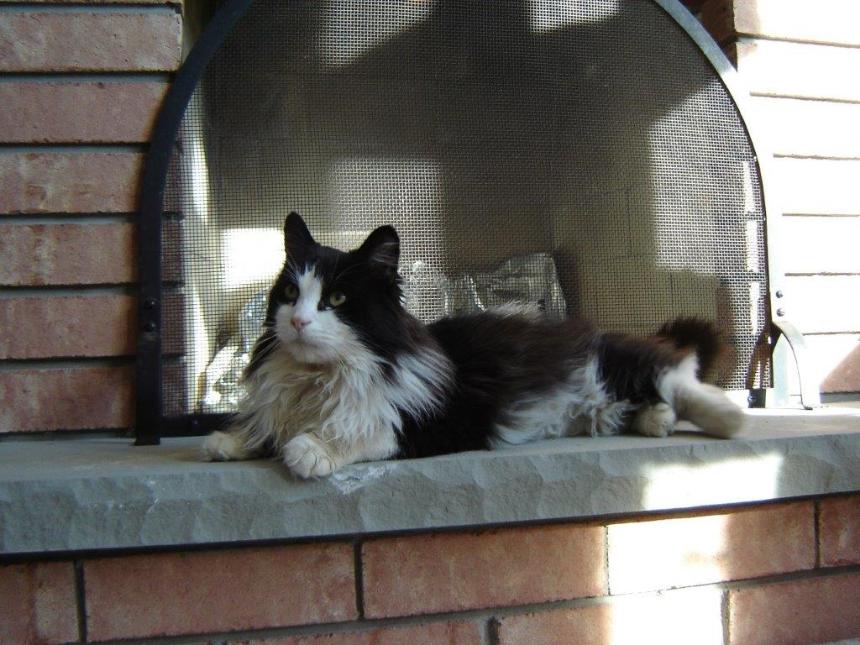 This is Oreo, who showed up for food at the door of Deb, the lady who makes the catnip toys for Animal Aid and Adoption. He was in desperate need of medical attention. With the help of Animal Aid, Deb was able to take him to the vet for a complete examination. He had an upper respiratory infection and was put on an antibiotic immediately. He was also neutered, received all his shots, and was given medication for fleas and dewormed. He is now clean and healthy and has been adopted and living in his forever home.
Thanks to our participation in Charitable Gaming through BINGO WORLD & GAMING, we are able to pay for veterinary bills and help people like Deb who rescue animals and find their forever homes. The money we receive helped Oreo and will help many more animals in the future.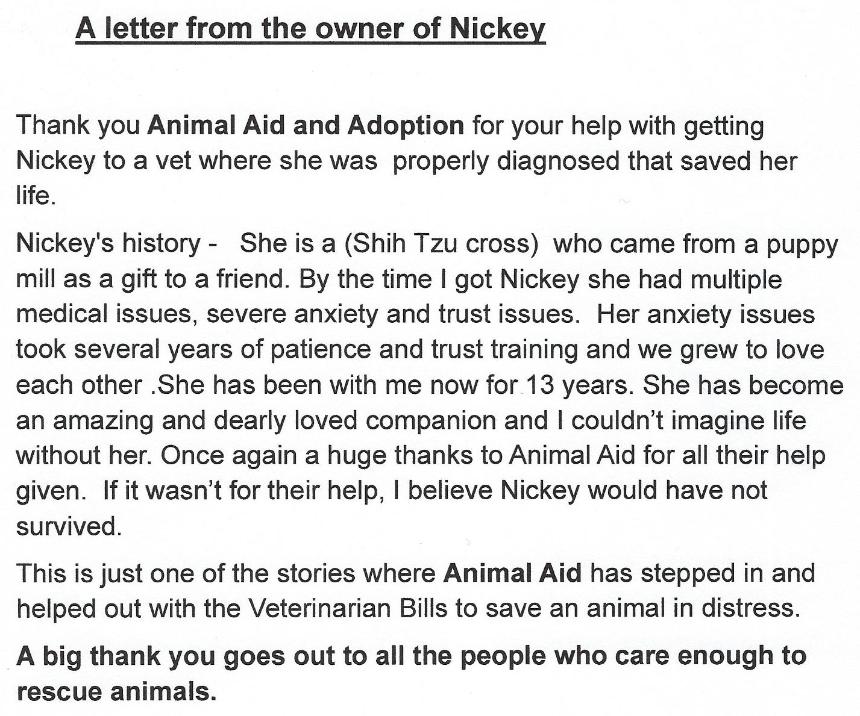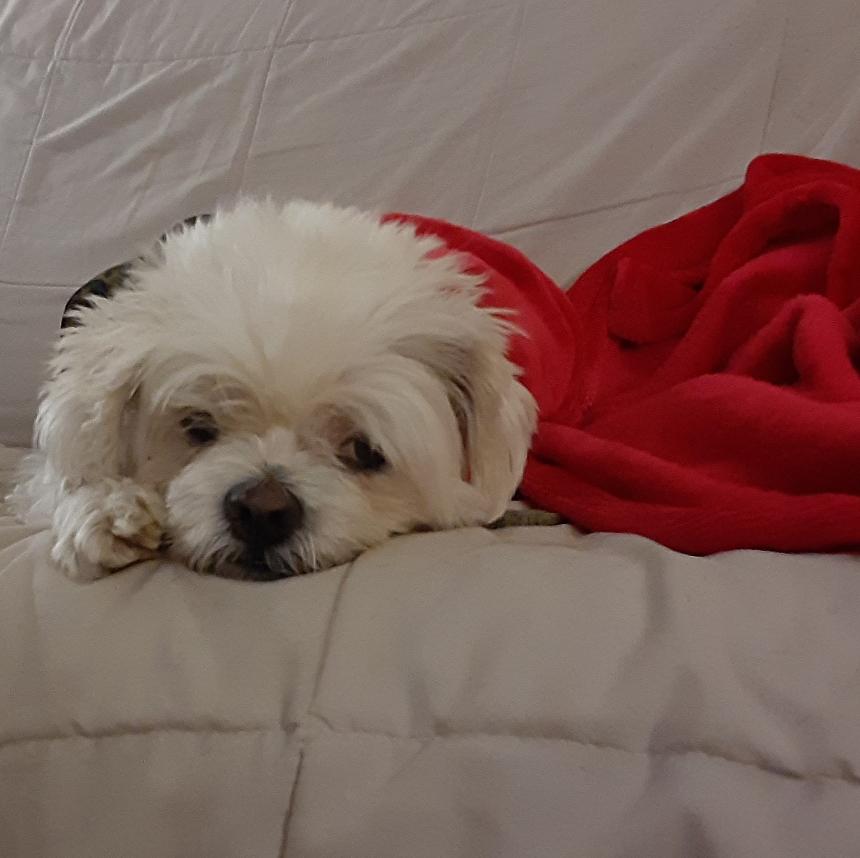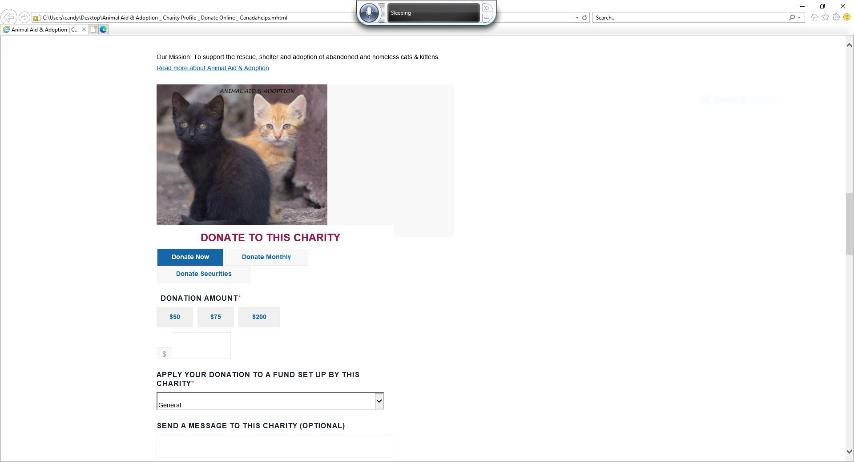 MISSION STATEMENT
Our Vision
To help sick, abused and abandoned animals in need
Our Mission
To support the rescue, shelter and adoption of abandoned animals
Our Values
We promote responsible pet ownership

We encourage and promote no-kill policies

We believe in and appreciate the bond between humans & animals
About Us
Animal Aid & Adoption is a not- for- profit charity established in 1972 to aid animals in distress
We are a 100% volunteer driven, dedicated team based out of Thornhill, supporting foster homes throughout Southern Ontario and shelters (such as 'Thomas the Silver Tabby')
We assist and arrange for the adoption of unwanted animals to good caring 'forever' homes
We assist in the rescue of homeless animals. These animals are sheltered, fed and given appropriate medical attention funded by Animal Aid & Adoption
In cases where animals are not adoptable, Animal Aid & Adoption pays food and medical expenses for these animals to be sheltered in foster homes
With so many abandoned and abused animals, we are desperately in need of your help for medical and food costs. Please help us save a life.
ANIMALS AVAILABLE FOR ADOPTION
While our site is under construction, please go to the website - Thomas the silver tabby for information on adoptable animals - Contact is Larry
CONTACT INFORMATION
To contact Animal Aid & Adoption for information - Please email Cindy - 1964normandcindy@gmail.com
ANY TYPE OF DONATION OR LEGACY GIFT TO ANIMAL AID & ADOPTION, IS A GIFT TO HELP SICK, ABUSED AND ABANDONED ANIMALS IN NEED.